WOOD CARVING IN YECLA
Craftsmanship potential, built up over many years, is key to the development of furniture industry in Yecla.
Regional context
The Region of Murcia has a great historical tradition in wood carving, particularly in the realm of carving thrones, altarpieces, and religious figures. However, in the past, the region lacked a significant number of local sculptors, which occasionally required hiring professionals from other regions. The connection with Granadian artists became evident by the end of the 16th century, with names like Alonso Cano and Pedro de Mena becoming linked to Murcia thanks to works such as an Inmaculada Concepción or a San José y San Antonio, which can be found in the parish church of San Nicolás de Bari in Murcia.
Among all the Murcian carvers, Francisco Salzillo stands out. He was the son of a Neapolitan immigrant and a carver who worked in Perrone's workshop before developing his art in Murcia and passing it on to his son. Francisco Salzillo would set up the most distinguished Baroque sculpture workshop in Murcia and one of the most prominent in the Iberian Peninsula.
Francisco Salzillo is the most captivating Baroque figure in the history of art in Murcia. His craftsmanship in wood carving is unparalleled, and his mastery in handling materials, stucco, and polychrome and gilding techniques is undeniable. Besides Salzillo's exquisite craftmantship, his works were endowed with an artistic quality that transformed traditional religious imagery into a true spectacle for the senses.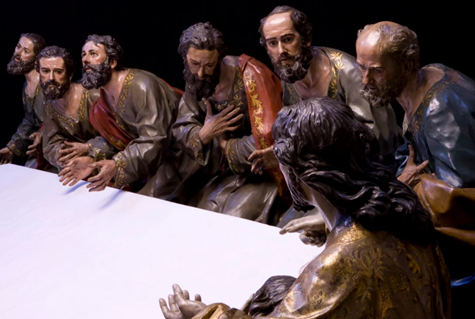 Figure 1. Detail of The Last Supper. Work by Salzillo, 1971
History of the Traditional Furniture Industry and Wood Carving in Yecla
Since ancient times, Yecla has enjoyed a great reputation in wood craftsmanship. One of the earliest woodcraft professions to emerge in Yecla would be 'aperaores' or 'Master Cartwrights', as in the 16th-century there were more than 500 wood carts, meaning there were many citizens engaged in wood cart making.
In the 17th century, only wealthy individuals could afford furniture in their homes. In the early 17th century, Yecla had five carpenters, with only two remaining by the middle of the century. For seven years, apprentices provided unpaid labour and had to travel to other towns to obtain their master carpenter's title. Not until 1690 were held examinations in Yecla.
The 18th century was a turning point for furniture, as it was gradually introduced into every home. In the early 19th century, there are records of seventeen carpenters and two woodcarvers, including their apprentices, in Yecla. It appears that there were no professional unions at that time, so there were few apprentices who chose to undergo examinations to become a craftsman master upon completing their apprenticeships., To achieve such recognition, they were forced to seek opportunities in more industrialised localities. Among all the woodworkers of this era, José Mora Parra known as 'Maestro Mora.' stands out. He was a fine artisan dedicated to artistic woodwork mostly and religious art, but he also manufactured some furniture.
In the last century, Yecla underwent a significant development in cabinetmaking, evolving from a small workshop to a robust industry. By 1915, there were already seventy-seven professionals in the city, including woodworkers and cabinetmakers, meaning a substantial growth in this sector.
In woodwork workshops, there have always been craftsmen who mastered wood carving. However, it is only in the early 20th century that a fine wood carving artisan appeared: José Villanueva. Mainly devoted to artistic and religious carpentry, his great expertise was passed on to many local artisans.

Figure 2. Toilet bag and glove compartment carved in walnut wood. Work by José Villanueva, 1909.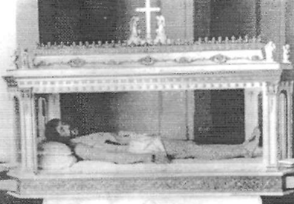 Figure 3―Urna del Stmo. Cristo del Sepulcro. Work by José Villanueva, 1941.
Several factors influence events prior to the arrival in Yecla of the Valencian artisan José Martínez Altabella. His personality proves to be decisive, as it rekindles an interest in aesthetic and artistic development. Consequently, the carving workshops that he established represent a paradigm shift in the local economy.
At the end of the 1940s, after the Spanish Civil War, there was a major crisis in the sector. The Parish Priest of Basilica of La Purísima, José Esteban Díaz, managed to establish the Furniture Worker's Cooperative "Esteban Díaz" (C.O.M.E.D.), with the participation of more than 80 families, The C.O.M.E.D. employed up to 150 workers.
By 1950, Yecla witnessed the proliferation of woodcarvers due to the growing demand for carving work on furniture. It was precisely these woodcarvers who led the creation of new industries. Initially they started as expanded workshops, but with the arrival of the Furniture Fair, first held in 1961, they received a boost to start a true industrial journey. Numerous industrial buildings were constructed on the outskirts of the city, giving rise to the various industrial estates that today constitute Yecla's thriving industry.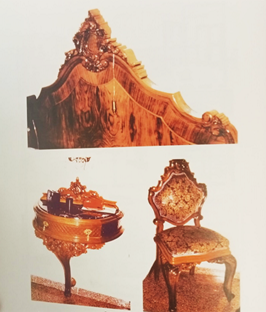 Figure 4. Bedroom made in Muebles Azorín in 1950
It is worth noting the resurgence of manual arts in England in 1882, led by Ruskin as a theoretician and Morris as a designer. Later on, the Bauhaus, with a similar sense to Morris but delving deeply into industrial design, upheld the spirit of nurturing manual arts through a structured education. In some way, these movements and principles made their way to Yecla via Valencia and profoundly influenced artisans, boosting their self-esteem.
By the 1960s, communications had greatly improved―specialised magazines abounded, books were continuously published, and fairs were inaugurated, among other developments. These circumstances opened a very encouraging future for anyone looking to prosper within the sector.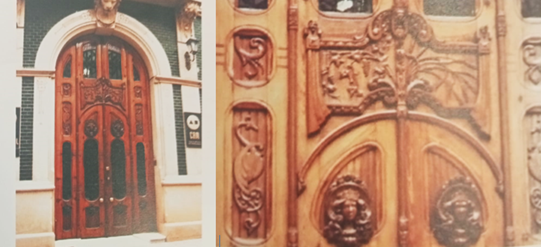 Picture 5 Entrance door to Caja de Ahorros del Mediterráneo in Yecla. Piece carried out by Andrés Puche Férriz.
In every cultural and social progress, there have always been notable protagonists. In Yecla, the woodcarver and sculptor Pedro Ortega takes on this role. In his workshop, he had the first carving machine of German origin. Although not highly perfected, it provided significant assistance by speeding up the production process, smoothing and preparing the pieces for the finishing phase. This enhanced the creativity of the woodcarver, freeing up his hands to craft more highly ornamental piecies and even small sculptures.
What happened in Ortega's workshop eventually influenced other workshops. The introduction of this machine into carvings spurred artisans in Yecla to venture beyond pure ornamentation and pursue deeper artistic goals. This was their evolution and their reality mainly from 1960 to 1968, but also beyond 1980.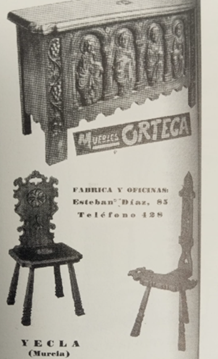 Figure 6. Furniture carved by Muebles Ortega
At present, the art of wood carving in Yecla does not enjoy the splendour it used to in the past. Many of the traditional skills have been lost over time, and the trend is towards a less baroque style, characterized by simpler and more contemporary lines. Despite this evolution, it is essential to recognize the importance of recovering and preserving this valuable craftsmanship. Woodcraft is not only a testament to local and regional history but also a manifestation of human creativity and skill. In an increasingly mass-produced world, it is crucial to create a space to appreciate and value the uniqueness and artistry found in each hand-carved piece, thus reaffirming the need to conserve and revitalize this tradition.
Tools and appliances
Regarding the tools and appliances used in wood carving, they have a wide variety of shapes. A professional wood carver typically has around eighty tools, of which they usually use one or two dozen. Until 1960, carvings were mostly the same in Yecla, and the main tool was the straight gouge. Othe woodcarver tools mainly consist of chisels and gouges of various shapes and widths. Chisels, like other tools, are common in other trades such as carpentry, although they serve for different purposes. Wood carving chisels vary in width from two millimetres to two centimetres, and gouges come in various dimensions, from the half-barrel to the barely visible curve.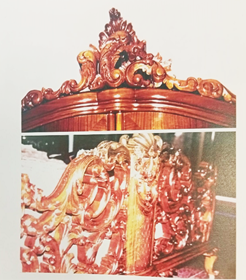 Figure 7. Wardrobe and footboard of a bed carved in Muebles Azorín
Traditional wood carving workshops
Wood carving workshops in Yecla,were typically organised based on simple structures. There was an area for pre-cut timber pieces, which were supplied by furniture manufacturers. Workbenches were usually placed closely together, sometimes including large tables with space for four or more wood carvers. Good lighting was essential.
Apprentices were responsible for copying the ornamental design onto the pre-cut timber using blue tracing paper. This design had previously been outlined on thick paper by the master of the workshop. Additionally, apprentices handled the final phase, which involved sanding down everything that had been carved with the gouge until the work was completely polished. For this final touch-up, a bundle of esparto grass was used. The end result was a piece ready to be delivered to the customer.
References
[1] LA CARPINTERÍA Y EBANISTERÍA EN YECLA "APUNTES PARA UNA HISTORIA" https://museoarqueologicodeyecla.org/wp-content/uploads/2016/05/Carpinter%C3%ADa-y-ebanister%C3%ADa-en-Yecla-Murcia-apuntes-para-una-historia.pdf
[2] "Origen y evolución del mueble en Yecla (1908-1968)", de Edmundo Palop
[3] EN LA YECLA INDUSTRIAL DE LA MADERA SE ECHA EN FALTA UN MUSEO DEL MUEBLE https://www.sietediasyecla.com/2023/02/25/en-la-yecla-industrial-de-la-madera-se-echa-en-falta-un-museo-del-mueble/
[4] Historia del Arte. Escultura https://www.regmurcia.com/servlet/s.Sl?sit=c,371,m,3527&r=ReP-28415-DETALLE_REPORTAJESPADRE
[5] La Cena https://www.museosalzillo.es/coleccion/iglesia-de-jesus-pasos/la-cena/