Glass (mineral, free-form)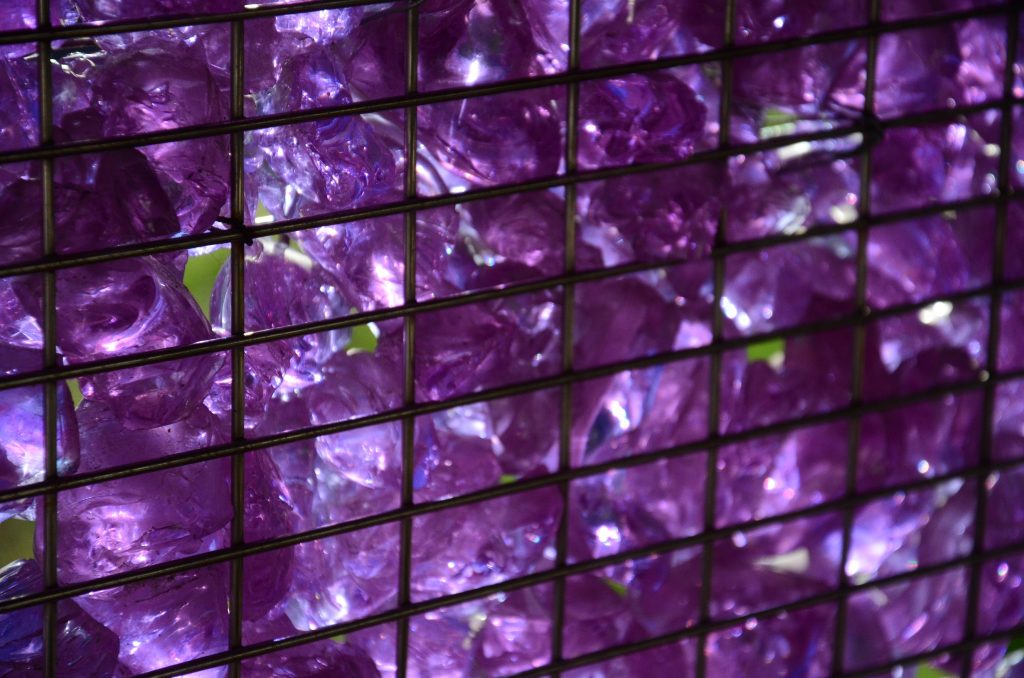 Context Since 250 years ago, Vannes-le-Châtel has an increasingly strong celebration of the city's glassmaking tradition. CERFAV is an Apprentice Training Centre for glassworks.
Product range is extremely broad (utilitarian, art, scientific, and other). CERFAV safeguards, transmits, and valorises know-how
Education CERVAF covers the spectrum of training courses related to the material glass, art, technique and technologies.
Training glassblowing.
Ethnography @ CERFAV Curriculum CERFAV Vocational Training Certificate CAP, French diploma for secondary studies and vocational education on the art of glass and crystal
New artistic goblet/cup design, recovery of designs & techniques using experimental archaeology (J. P. Mateus glass master, two apprentices).
Porcelain (mineral, free-form)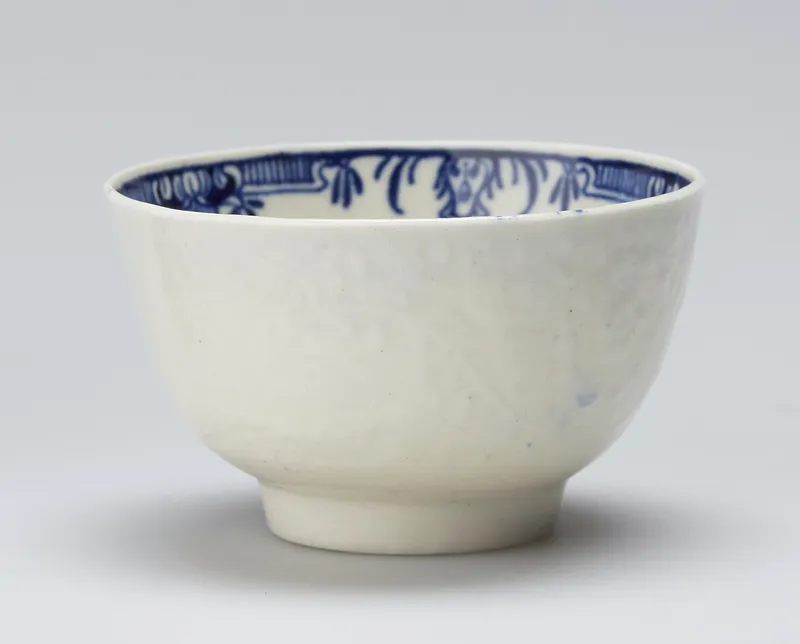 Context Limoges, France, member of the Creative Cities Network of UNESCO, is the French capital of ceramic arts. Since the 18th century, Limoges porcelain is at the top of the market Products are finely decorated pottery of characteristic colour and impeccable texture.
Education kaolin extraction, composition recipes, moulding, pouring, enamelling, and firing of this special clay
Training free-form shaping and fine decoration
Ethnography @ porcelain studio of ENSA-Limoges, collaborating with CNAM.
Curriculum ENSA-Limoges.
New decoration styles & artworks (G. Meynard, ceramic designer, director of Porcelain Studio, of ENSA-Limoges).
---
Clay (mineral, free-form)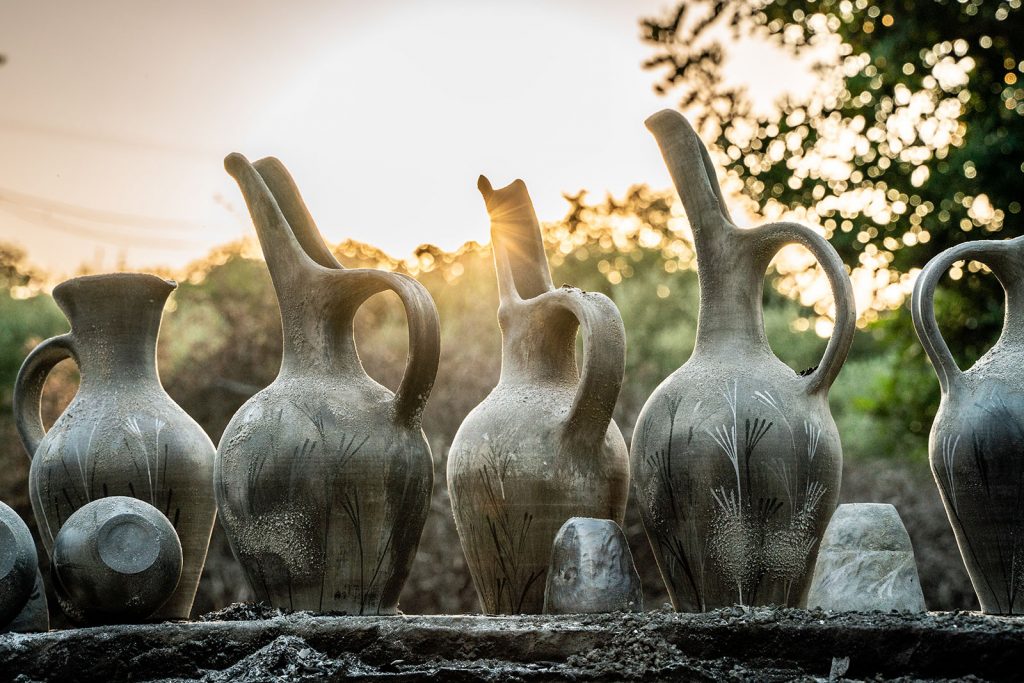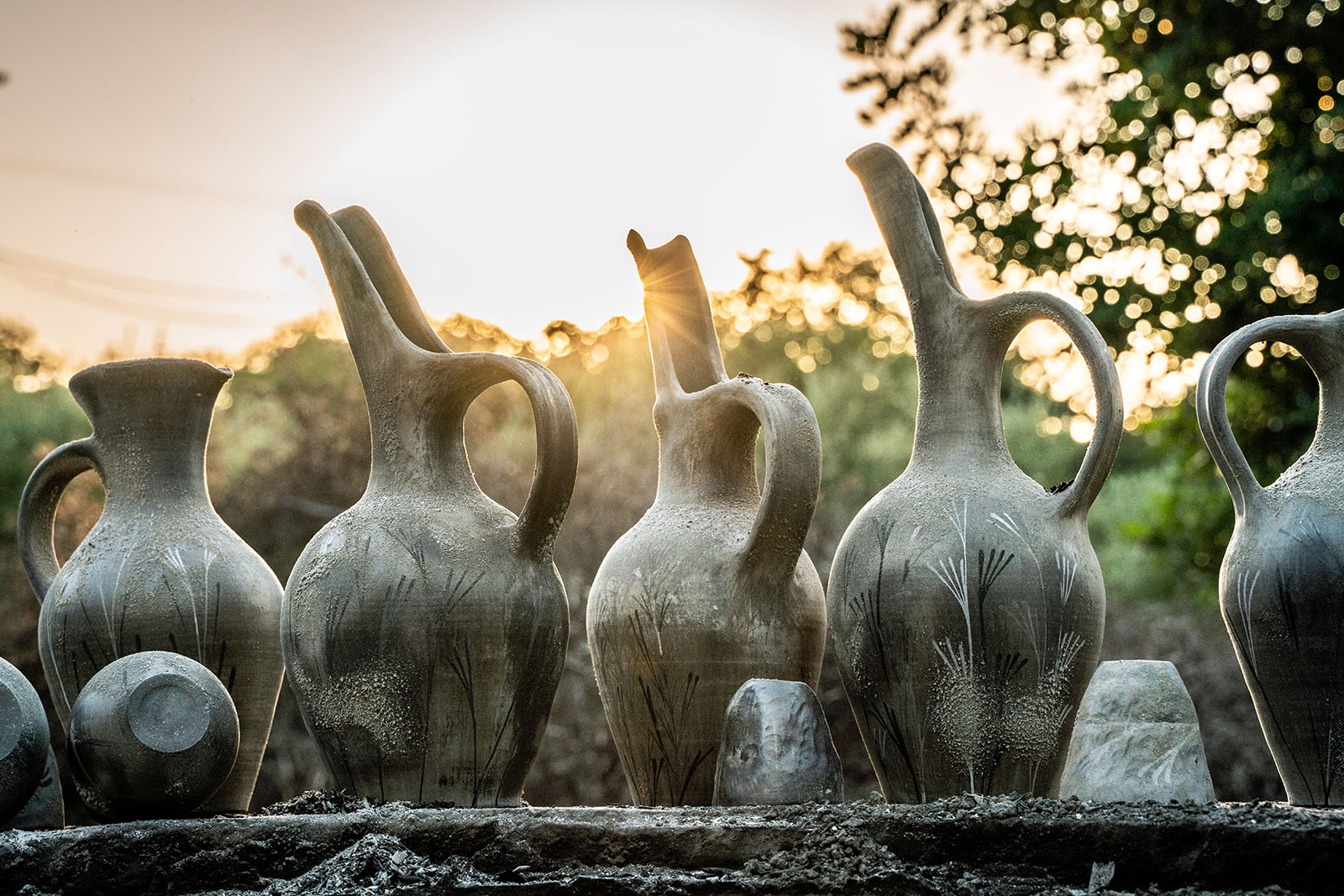 Context Ancient and modern Cretan pottery are practised at the Kerameion at Crete, Greece
Products are utilitarian and artworks. Seminars are held for international students and visitors, disseminating pottery to the public. Visitors view and participate in the demonstration of traditional pottery, to schools and adult groups
Education clay recipes, motif semiotics, wood kiln firing conditions.
Training all stages from soil collection, clay kneading, shaping pottery on the wheel, burnishing with pebbles, firing pottery in a wood kiln, and decorating with natural pigments.
Ethnography @ Kerameion is a partner of the Psiloritis UNESCO Global Geopark and its products are distinguished by a collective mark.
Curriculum pottery and archaeological experimentation workshops.
New contemporary products, artwork (G. Dalamvelas, pottery master & instructor).
Marble (mineral, subtract)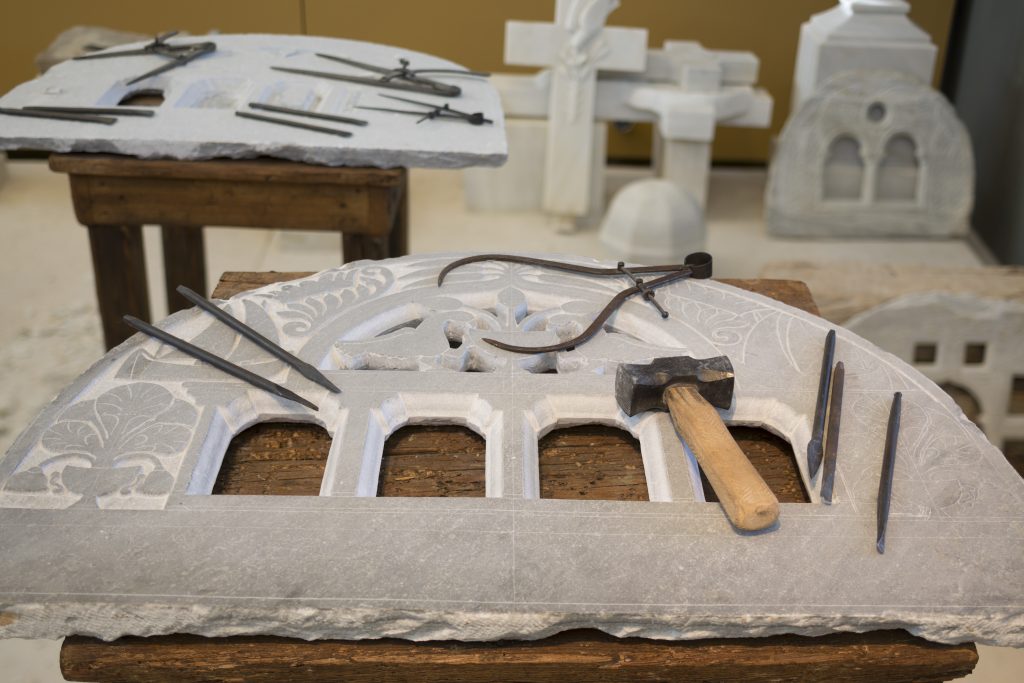 Context Tinian marble craftsmanship [UNESCO inscription 10.COM 10.b.17 2015] is an expression of the cultural identity of Tinos, Greece. Its highly esteemed artwork has crossed borders three centuries ago
Products are mansions, churches, cemeteries, sculptures, built structures, and homeware Education quarrying, splitting large marble blocks into smaller, sanding, and cutting with diamond-studded wires
Training handwork training on subtractive techniques for marble.
Ethnography @ Preparatory & Professional School of Fine Arts of Panormos at Tinos, the official institution for the transmission of Tinian marble crafts, collaborating with PIOP's Museum of Marble Crafts at Tinos.
Curriculum Preparatory & Professional School of Fine Arts of Panormos
New designs and artworks (instructors from the Fine Arts School of Panormos)
---
Wood: woodcarving (flora, add/subtract)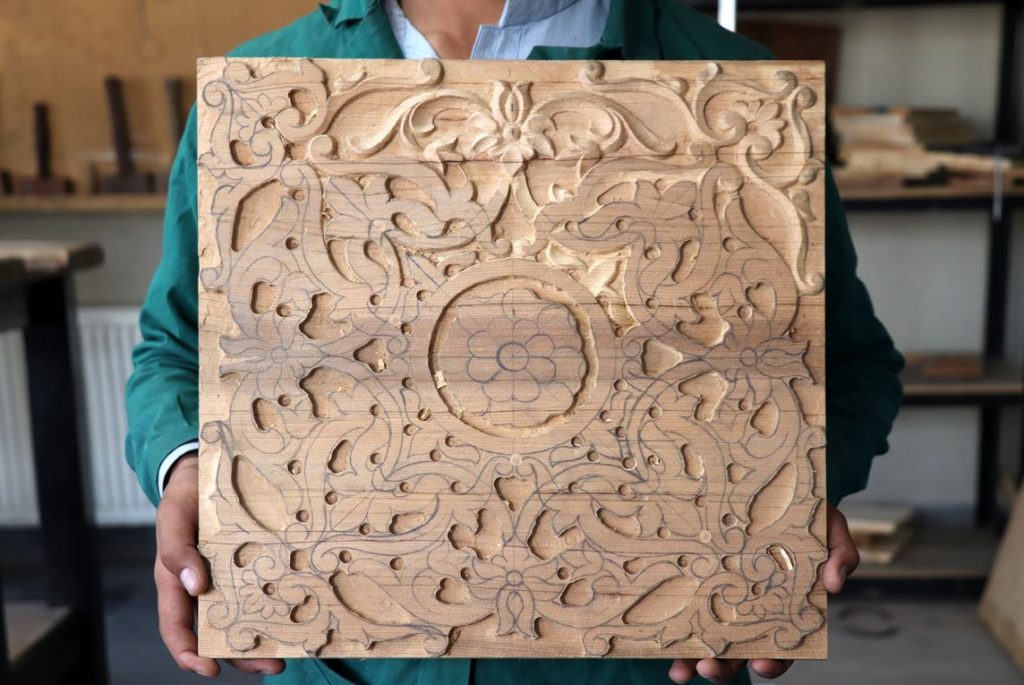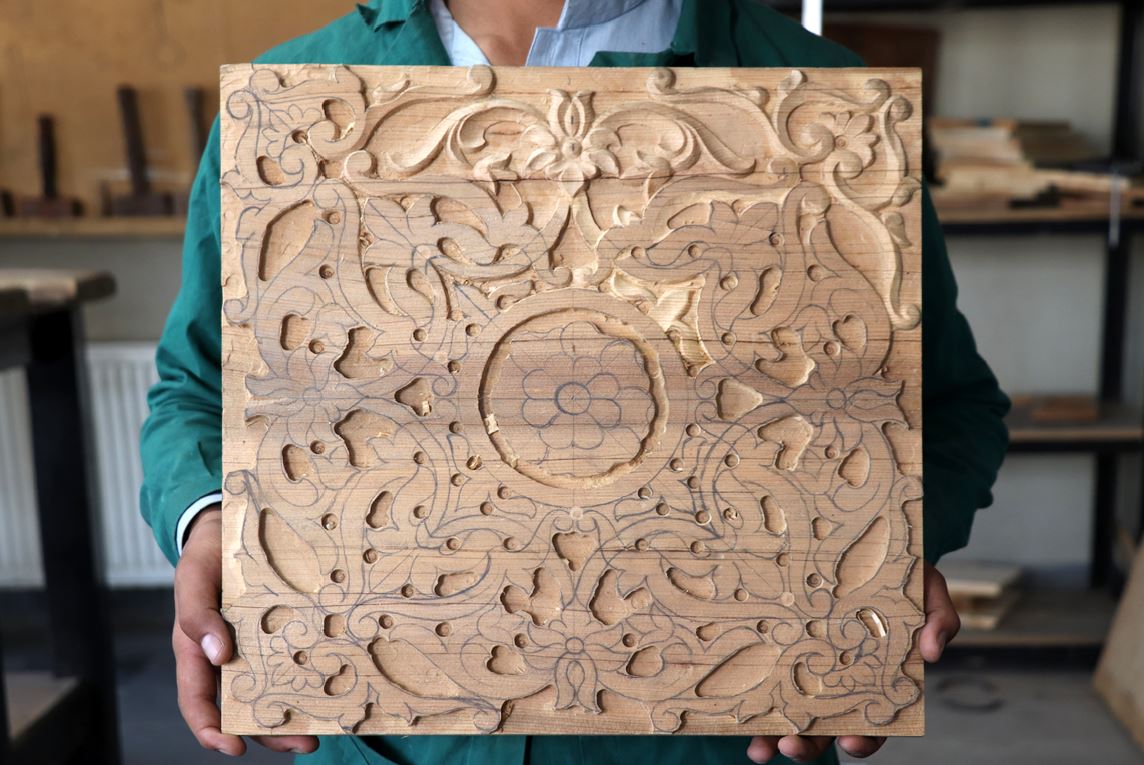 Context: Yecla, Spain is a cluster of industrial furniture production; its fair is the oldest in Spain. Yecla furniture is protected as products of the Murcia Region by a "brand of guarantee label", from the Spanish Chamber of Crafts, certifying quality, components, origin, and techniques. The Murcia region has a high tradition of carpentry and carving.
Education (1) drawing/printing of design on the wood surface (2) First Carving/rough-down (3) Draw-up, rough carving, which sculpts the design, (4) Draw-up, edges, create figure outlines and refine small details, (5) Finishing: polishing, painting, protecting, varnishing.
Training Handwork training of the subtractive techniques of woodcarving
Ethnography @ Chamber of crafts of Murcia Region will collaborate with CETEM to ensure the protection of wood creations. Old wood will be re-used. Curriculum industrial training CETEM, handcraft training to create sculptures from old wood pieces.
New styles and products (instructors of CETEM and A. Martín, PhD in Arts and wood carving master). Old wood pieces from derelict rural houses will be converted into new products.
Silver (mineral, add/subtract/free-form)

Context: Silversmithing (and goldsmithing) are inextricably linked to the CH of Ioannina, Greece, since the 13th century. These crafts developed, flourished, and gave rise to interaction with other centres in the Balkans and the West. Products are jewellery, silverware, and – in the past – armoury and armature.
Ethnography @ Centre of Traditional Crafts of Ioannina collaborating with the Silversmithing Museum at Ioannina of PIOP.
Education raising (sheet drawing and shaping the object's form), sand casting.

Training free form (moulding, repoussé, chasing), subtract (engraving, filigreeing), and add (use of niello).
Curriculum: Centre of Traditional Crafts of Ioannina
New: contemporary products (instructors of the Centre of Traditional Crafts of Ioannina.)
Wool: Aubusson tapestry
Context: Aubusson tapestry [UNESCO inscription 4.COM 13.39, 2009] consists of weaving an image and is an international Gold Standard. Products are large decorative wall-hangings, rugs, and furniture coatings
Education encoding motifs in the weft, dyeing recipes
Training sheep breeding, shearing, washing, carding, combing, spinning, dyeing, and weaving, or interlocking, of wool strings into patterned fabric Ethnography @ Villa Châteaufavier.
Curriculum Villa Châteaufavier, ENSA-Limoges
New: decoration motifs and styles (C. Vignau, textile designer, director of textile studio, ENSA-Limoges)
Wool, cotton textiles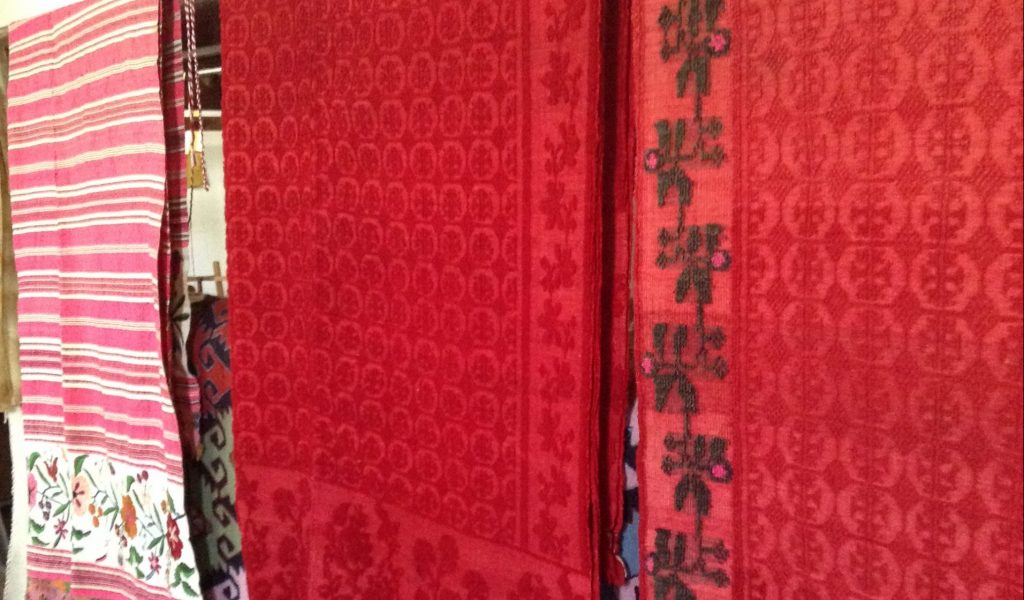 Context Weaving and knitting were known in all civilisations from ancient times, and their mechanisation led to the Industrial Revolution. Fabrics and textiles are ubiquity met in everyday life and the past.
Education Weaving has been well studied in the literature and industrial manufacturing.
Training: traditional weaving and decoration of fabrics with knitting and sewing.
Ethnography @ workshops of the Women Entrepreneurs Association of Crete that collaborates with FORTH.
Curriculum informal learning in duals.
New designs, materials (glass fibres), contemporary products and garments (M. Pitsikaki, weaver and CEO of the association), reuse of wool spared in husbandry, and natural dyes.