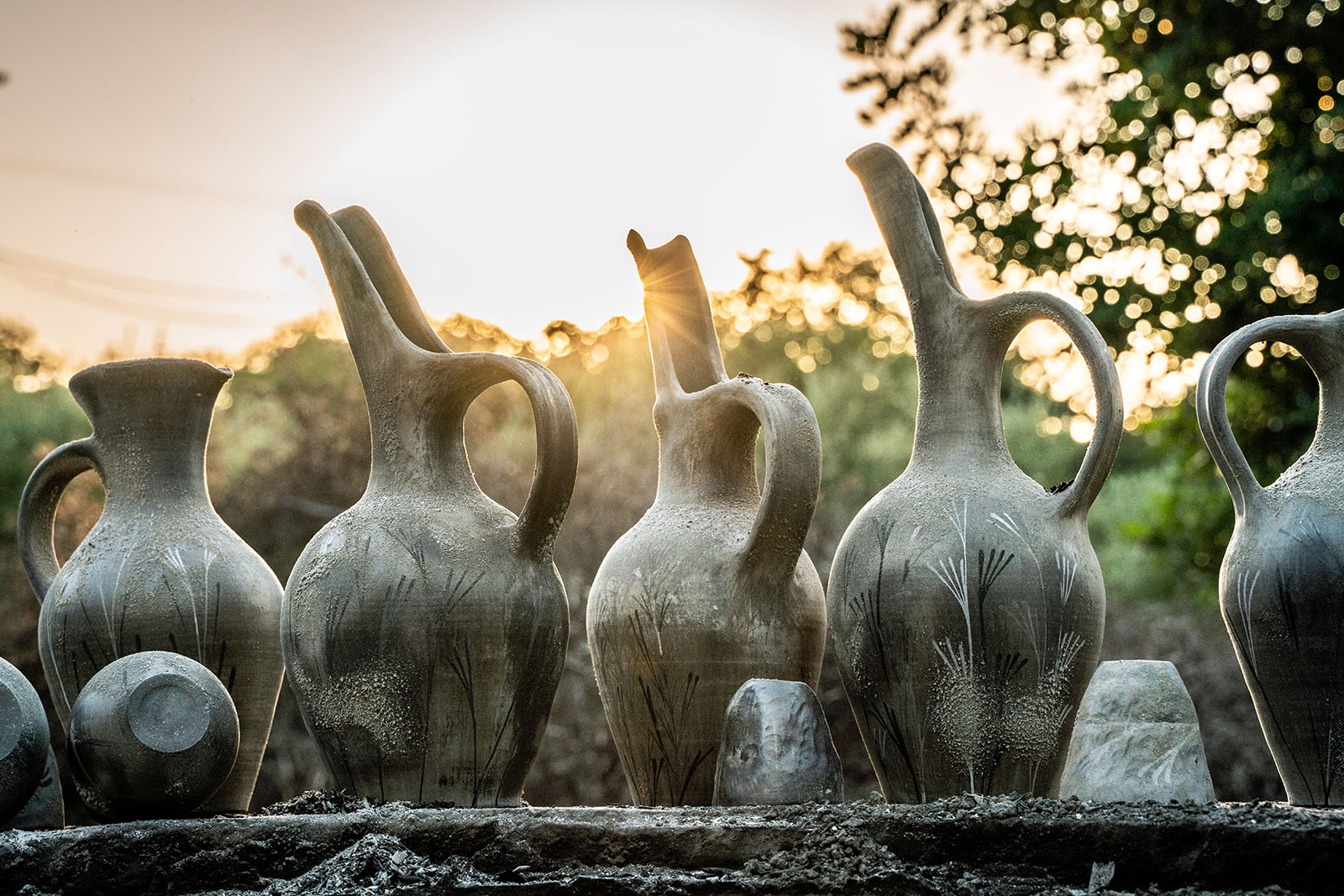 Ceramics inspired by both ancient and modern Cretan pottery
Giorgis Dalamvelas was born in 1972 in Margarites, Rethymnon, an important center for ceramics in Crete. His first picture of ceramics and of how they are used came from the houses in his village and the daily lives of the people living there.
The son of a potter himself, he went to Athens in 1991 to study ceramic art at OAED, and was taught by Alekos Kardiakos.
In 1996 he returned to Margarites and set up his workshop, "Keramion", in an old stone-built building. He works with local clays from Aori, an area at the foot of Psiloritis where the potters Margarites earth which was well-suited for using as the basis of their ceramics. As well as using local soil for his original creations and ceramic experiments, he fires his pottery in a traditional wood-burning kiln. He is inspired by local craftsmen and by his teachers, and he is open to learning both old and new ways of working.
In 1997 he attended a stone conservation program in Orvieto, Italy, and worked with local potters. In the same year, Giorgis and his partner Mariniki Mania who is a conservator of antiquities, set up "Keramion" as a meeting place for anyone who loves Ceramic Art and is interested in learning about the idiosyncrasies of Margarites Pottery and the uses of ceramics.
Mariniki Mania was born in Heraklion in 1972 and studied Conservation of Antiquities and Works of Art at TEI, Athens, specialising in the restoration of ceramics.
She completed the practical part of her course at the The National Centre of Scientific Research "DEMOKRITOS" and at the Archaeological Museum of Heraklion. From 1997 to 2003 she worked at the Archaeological Museum of Rethymnon. She worked with the University of Crete on the archeological finds from the excavation of Vrysina and ancient Eleutherna Eleftherna.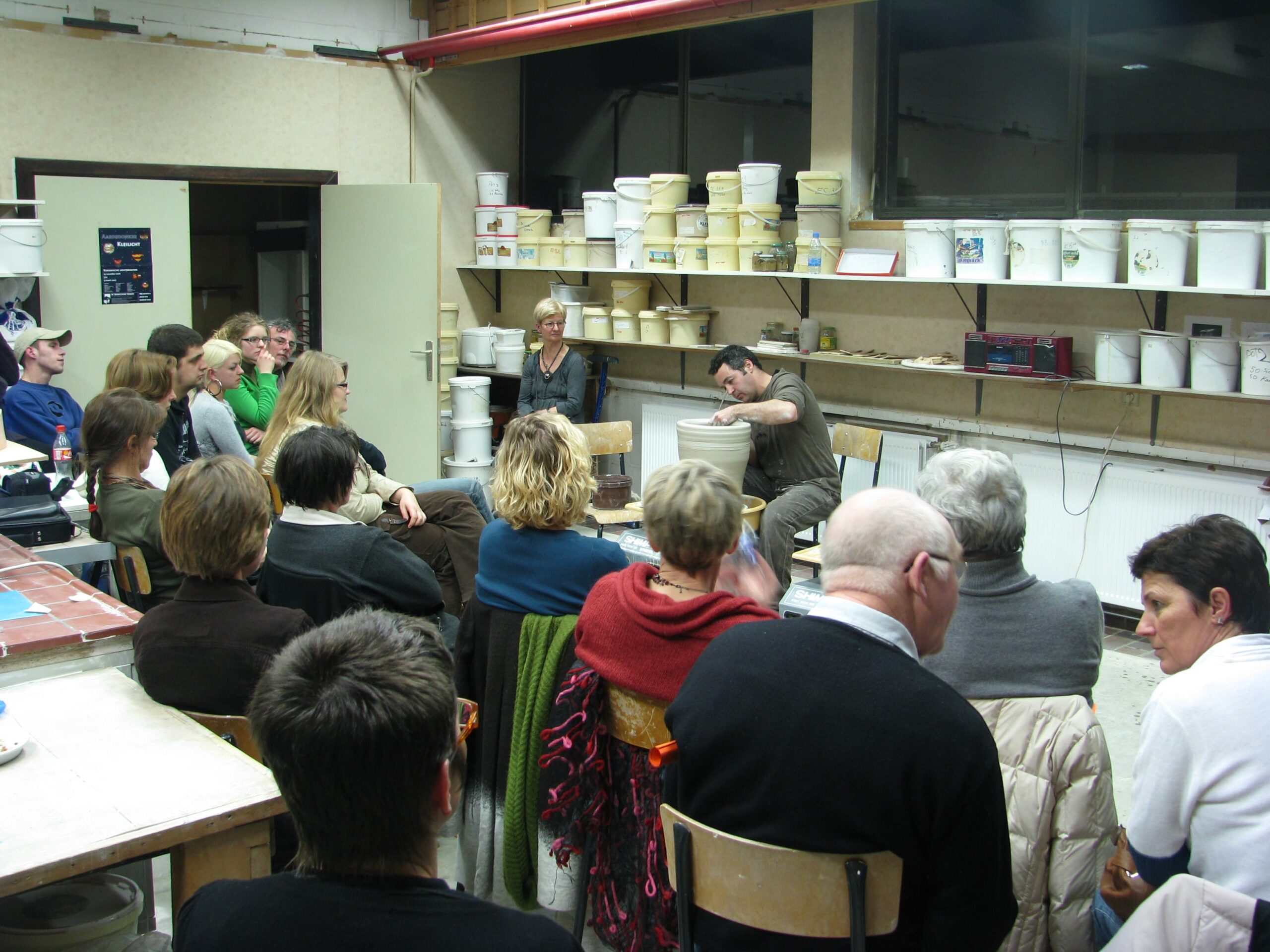 In "Keramion" the ancient techniques of ceramics come to life once more, and Experimental Archeology becomes a reality.